Recently I got a little internet upgrade installed. I've gone from the older g.fast technology where I was on 160 Mb down and 30 Mb up to a new FTTP install from CityFibre at 900Mb down and up. Both are provided through Zen. Part of the reason for the upgrade is the reduced monthly cost even so it's faster, and also the working from home where I'm frequently moving large chunks of public transport schedule data around.
There were 3 people there to help with the install, in past broadband installs it's generally only been 1 person. An old hole through the wall from a long time ago that was for a previous cable install by a previous resident, was used for the new fibre cable.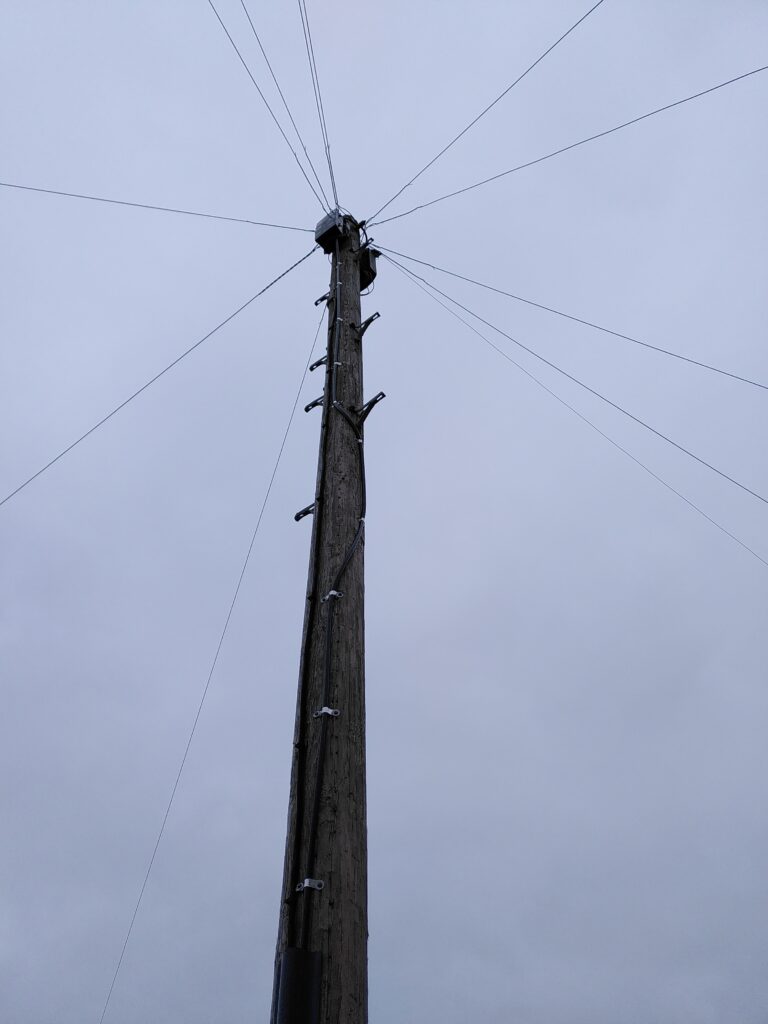 The fibre cable is strung from the same poles as the phone cables, as CityFibre share the infrastructure with BT Open Reach.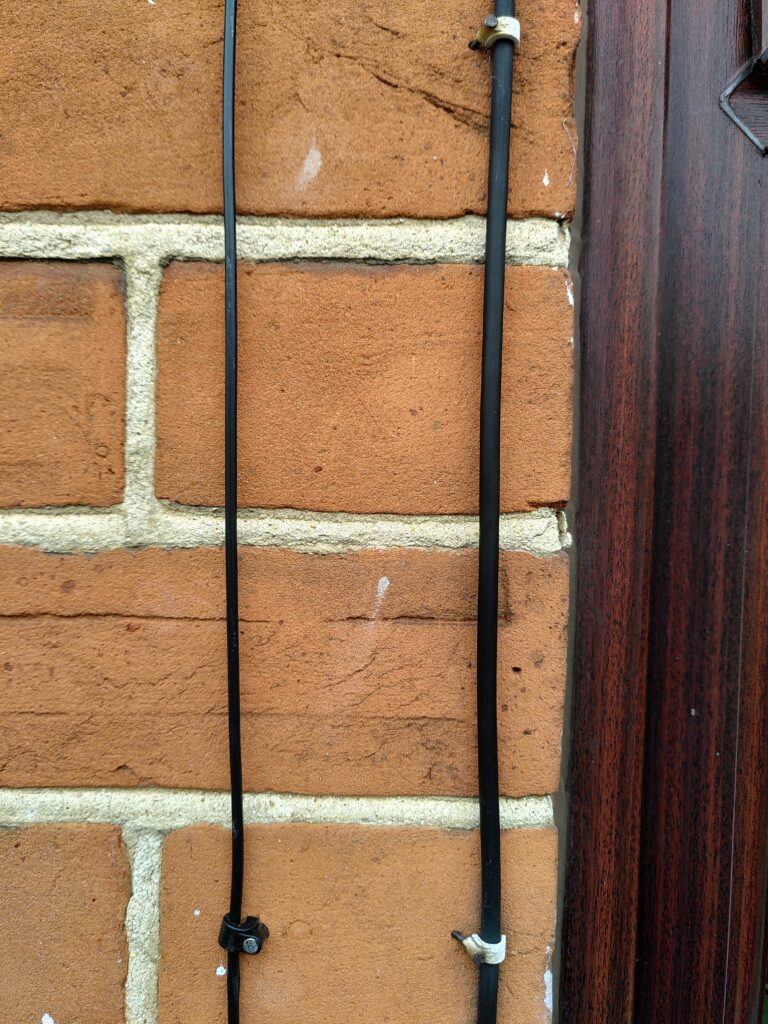 The cable is noticeably thinner than the BT copper cables which have carried the PSTN, FTTC, and g.fast signals in the past. I'm sure longer ago may have also carried ADSL or ADSL2+, though that would have been before move in.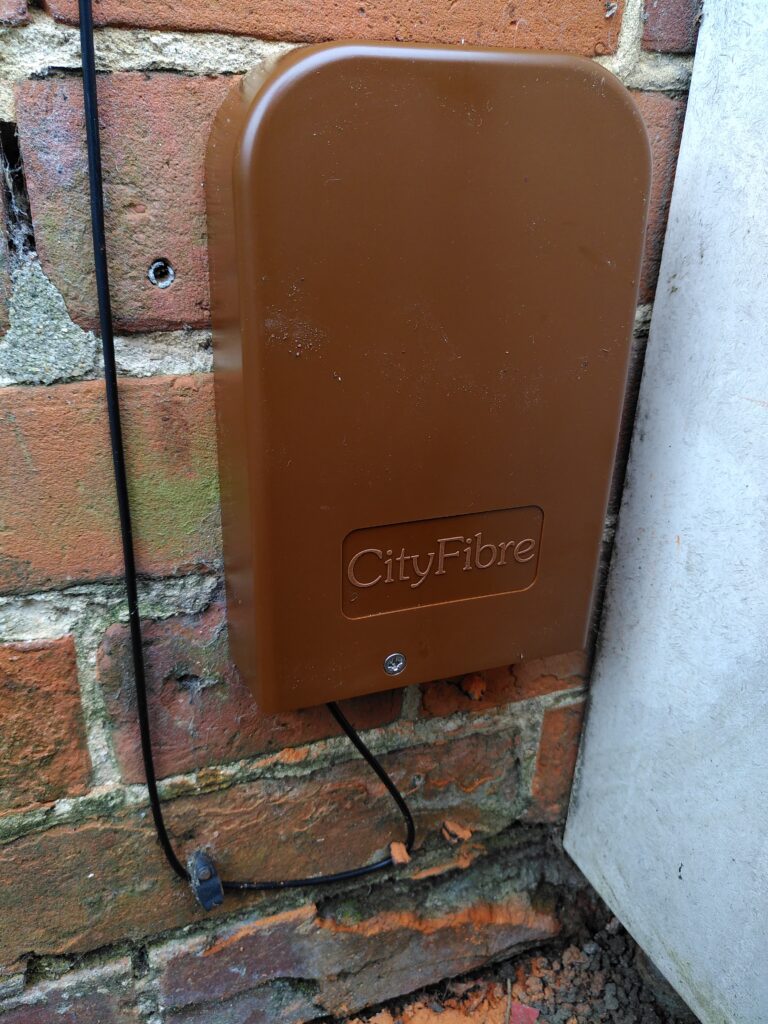 There's a box on the outside wall that is a junction from the outside cable to the internal ONT.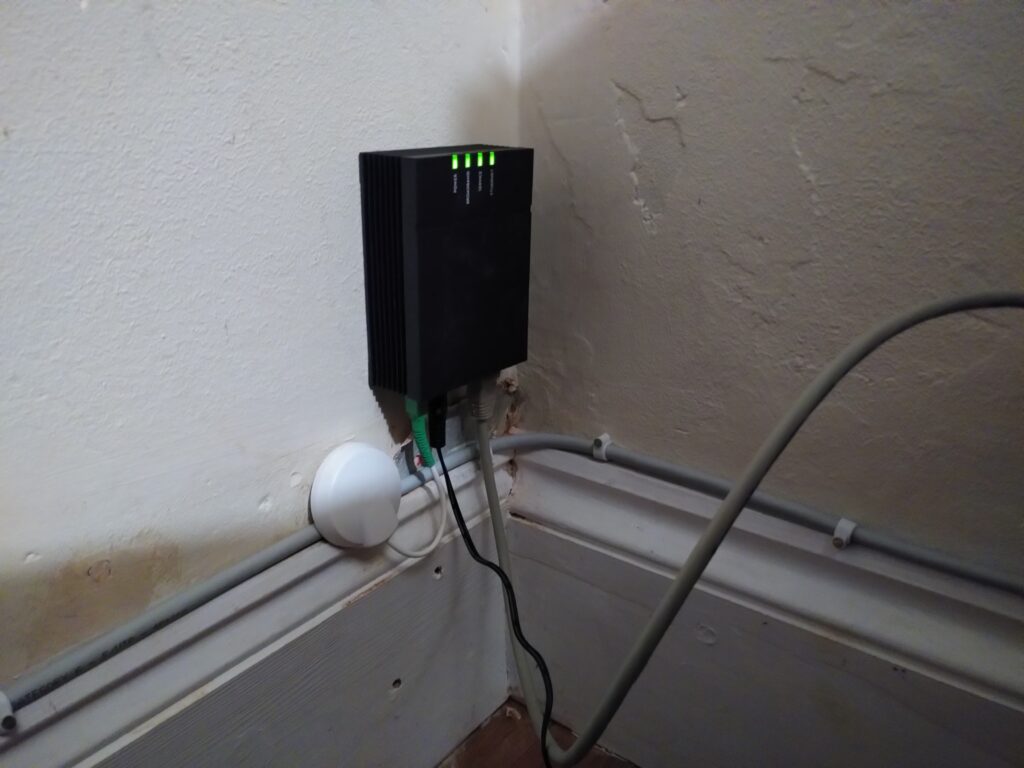 On the inside wall there's an ONT box on the inside that is powered by the mains. This is where the Fibre connection is converted to an ethernet connection via an RJ45 connection.
The work was all completed within a couple of hours.
Zen sent a new FRITZ!Box 7530 which just needed to be plugged in to get the new internet connection working. Which in a way was useful to show that the internet connection was working by the installers without having to fiddle around with the router settings. It did however mean that I had to setup the new one up with all of the right settings including moving over things like the DECT phones (I use A&A VoIP), port forwarding, and the WiFi network name and password (no point in spending time reconfiguring all the devices again).
One of the things that caught me out with the FTTP install is that IPv6 is NOT available, yet is on Zen's other technologies, as I had it with my g.fast connection, though it still seems to only be a beta service. I'd have expected an ISP such as Zen to have fully rolled out IPv6 by now.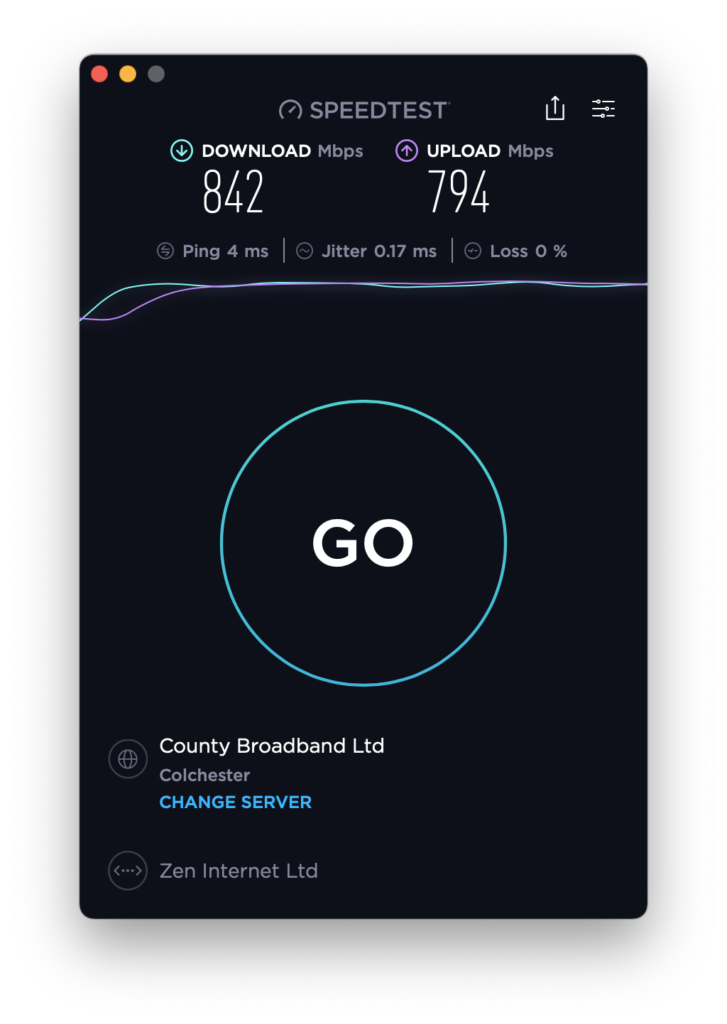 Of course the obligatory speed test screenshot on a cable. When done over wifi it's not as impressive as my wifi equipment doesn't get near the full gigabit, but still a lot faster than under the old g.fast connection. Even so I had a fairly fast connection before, it's noticeable how much snappier and faster things load, particularly the uploads. Like the progress bar barely has time to show, blink and you miss it for smaller files.