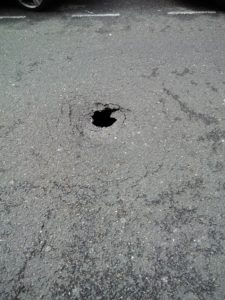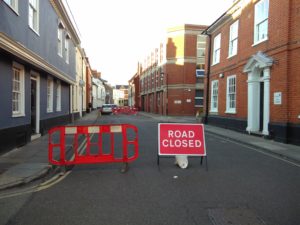 On 12th May 2017 a sinkhole appeared in the street that I work on in Ipswich. The road was closed to motor vehicles for a few weeks until the repairs were completed. After the initial period while people got used to the road being closed, I noticed a significant change in the traffic patterns in the local area.
The level of traffic on the closed road and several surrounding streets was significantly reduced. I'm wondering if the reduction was enough for the bus companies to notice an improvement in the running times on the core towns centre bus routes that run along Dogs Head Street, Upper Brook Street, Tacket Street, and the Cattlemarket bus station. See the map below.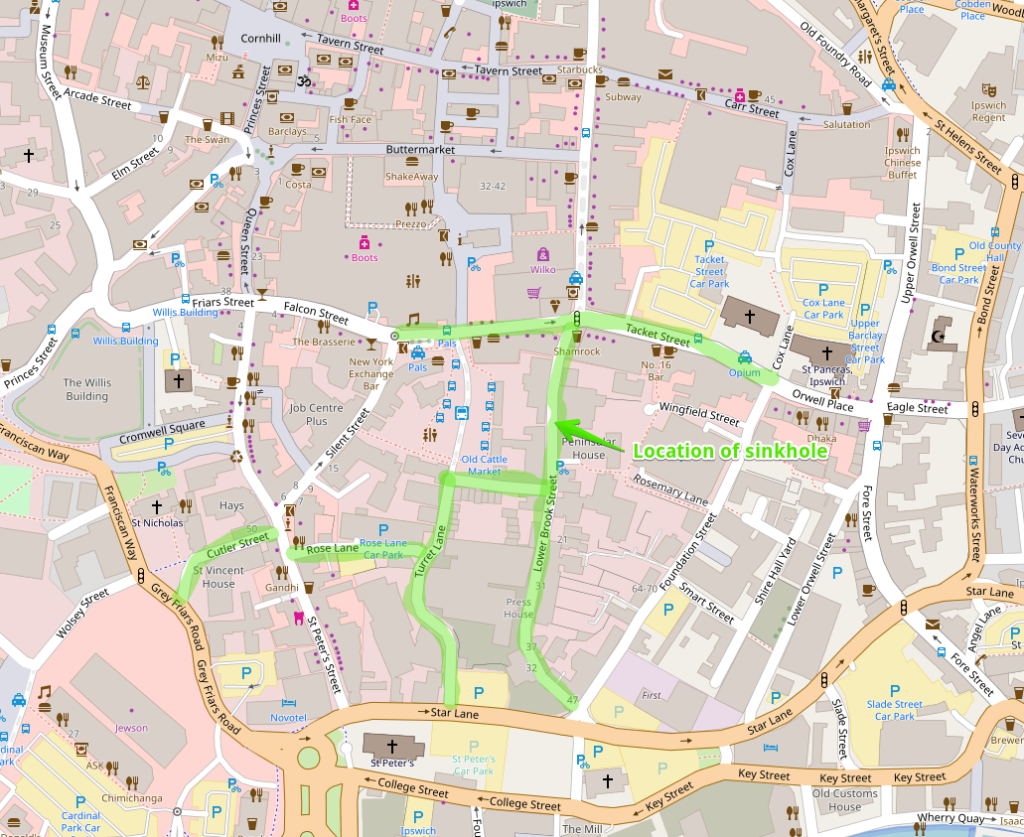 The ambient noise level was lower due to the lower level of motor traffic.  People were much more likely to walk on the road than the narrow pavements.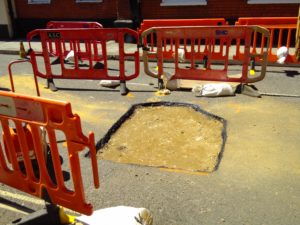 After the road was repaired and quietly reopened the traffic levels stayed low initially, slowly rising over a few weeks as the rat running and evening parking returned.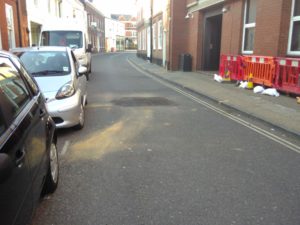 The Lower Brook Street, Turret Lane, Rose Lane, and Cutler Street combination seems to be used as a rat run to avoid the Star Lane gyratory, particularly when there's problems on the A14 meaning that it's very slow moving. I've seen several trucks getting stuck on the narrow Turret Lane. There's also been several buildings around the junction of Lower Brook Street and Turret Lane damaged by vehicles. I'm of the opinion that Turret Lane should be closed to through traffic to stop the rat running.
Around the time of the incident traffic speeds or counts were being collected, (based on the various black bands across various streets), so I'm also curious if Suffolk County Council have stats correlating the change in traffic levels.