On Sunday I was cycling from near Needham Market back towards Ipswich along National Cycle Route 51, when an incident occurred that reminded me of the Nice Way Code's "Think Horse" video. It got me wondering what if car drivers had to treat me the same way I had to treat that horse?
As a bit of background to the video and campaign I'll leave it for Bez/Beyond the Kerb's excellent and detailed blog post, which is somehow not playing for me on YouTube any more.
The section of the cycle route I was cycling along is a bridleway with a couple of tire tracks. As I approached the horse, rider, and person walking the dog beside them, I slowed to the same pace as them in the hope that they would wave me past.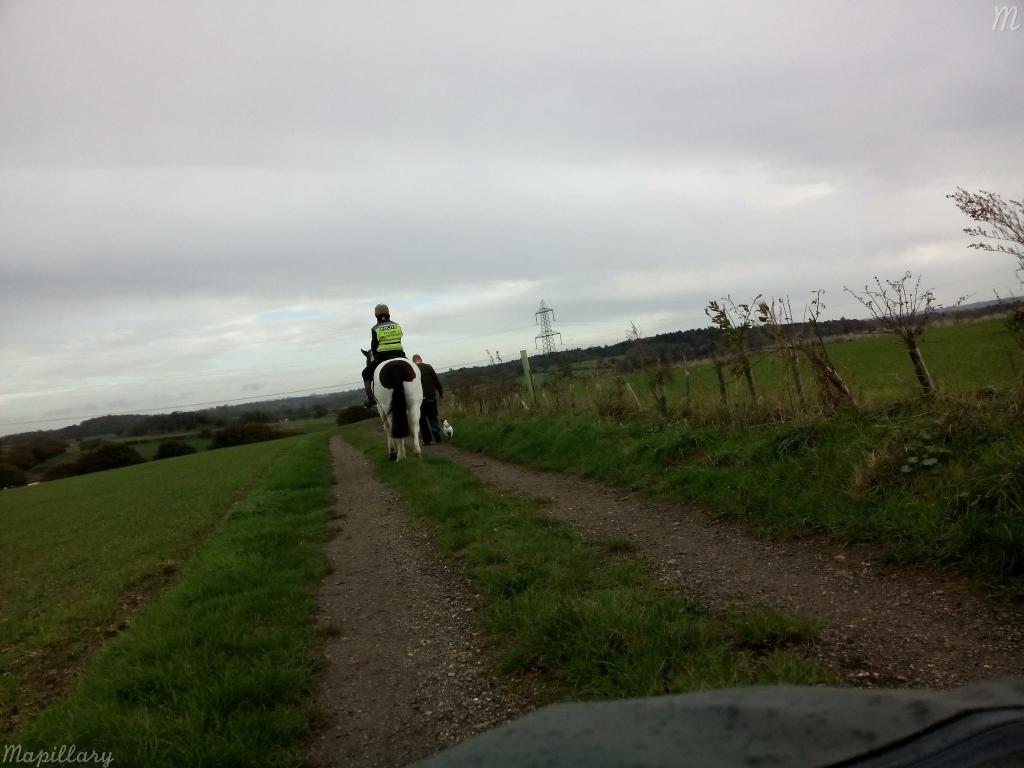 Shortly after the point in the picture above, the path curves around and then drops down the hill. The horse seemed a bit timid hence why I did just try to pass. The horse rider then turned round and asked me to wait until she'd got to the bottom, which I happily did.
Now going back to the Nice Way Code and the "Think horse" video. Does that mean if I'm at the bottom of a hill and feeling a bit scared by the drivers passing me, I can turn around and say that they need to wait at the bottom of the hill until I get to the top? I wonder how the driver would react? Would being able to do this encourage more people to be able to cycle? Or would drivers just think you are completely bonkers? Maybe it could be seen as a light punishment to all drivers for the few bad ones out there? Surely there can't be anything wrong with tarring all motorists with the same brush?
[mapsmarker marker="10″]